Every parent wants to give the best of everything to their children, that doesn't just include their time, love and attention but just the best of everything including what their clothes, toys and everything their children wishes for, they just want their children to be the happiest. As soon as a child is born, their parents want them to stand out and have it all. They low-key fulfill their own wishes through their children by transforming them in to fashionistas from a very young age, especially mothers. Mothers would style their children in the most trendy and classy clothes from the best of the brands and at the same time keeping in mind their comfort as well, from accessories to footwear to the clothes everything has to be top-notch and matching especially when going out, that is one reason behind the boom in the kid's fashion industry, they are no where less or behind the adult's fashion industry. A mother cannot simply pass away from the shops like Brittanical or Beeboobuzz without giving it a peek.
These are a few basic trends that have been out there for the children in the upcoming seasons:
The In-style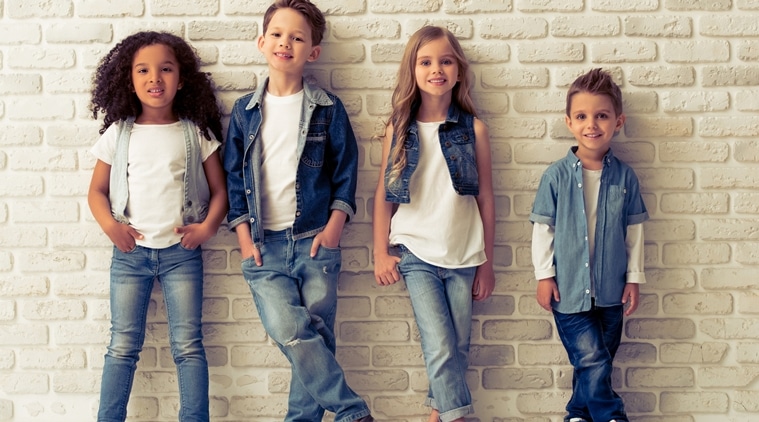 Vibrant colors, along with thematic prints, florals and beautiful patterns are being developed drastically in the kid's fashion industry.
One thing that has been seen in trend these days is the family twinning, what's that about?
Family twinning is basically a set of an identical set of clothes for both children and parents. It's where the family wears matching outfits for different occasions, which is pretty much in style these days and it makes both parents and kids very excited to be wearing similar clothes and getting those Instagram moments.
Theme Costumes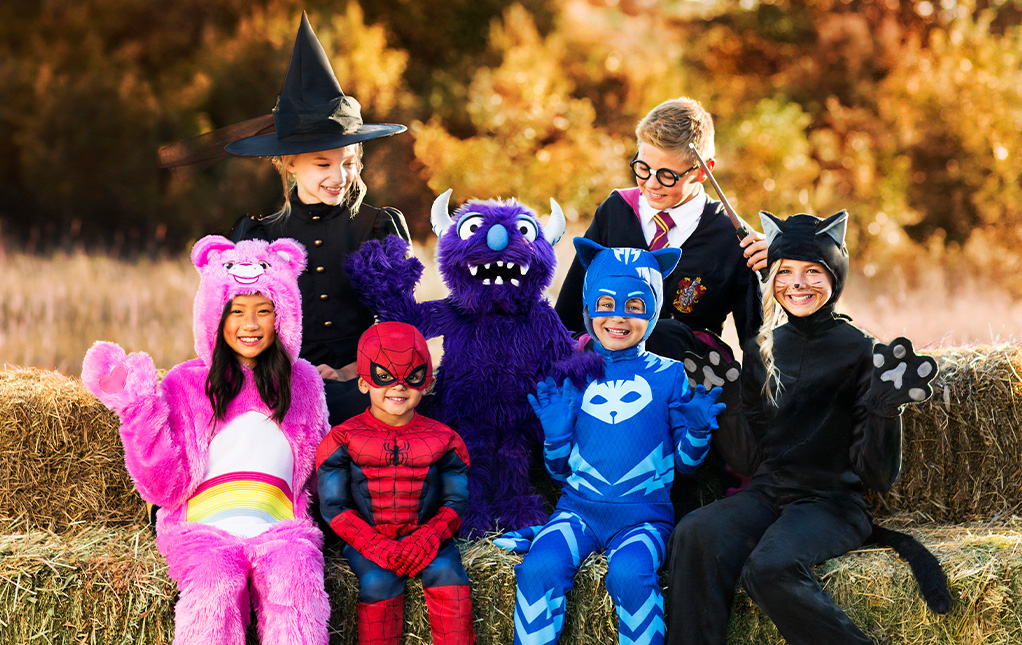 A lot of people/parents link the children's clothing with cartoon characters. It makes children so happy when they see themselves dressed up as their favorite cartoon characters or when they see their favorite cartoon characters printed on their tops and bottoms. The level of excitement is to another level from the time such clothes are bought for the kids to the time they actually get to wear them, the time in between is difficult to comprehend where they will repeatedly ask you that when can they wear their favorite cartoon dress. It is a hit for birthday parties too! It's trendy and makes the children super happy at the same time. The happier the kids, the happier the mommies!
Unisex clothing
With this generation, there is no such thing as "color for boys or color for girls". Yes! We have been finally in an era where there is no gender discrimination based on color. Parents these days understand that their cute little munchkins rock whatever they wear and keeping that in mind, the kid's fashion industry these days is introducing more gender-neutral things, in terms of colors, tones, and style, just like the adult fashion industry.
Comfort
Designers are trying to design things as comfortable as possible for the children so they don't get uncomfortable because with kids, it's always playtime and if they are not comfortable, they won't be as active as they can be, so ensure that nothing comes in the way of their actives, the designers keep in mind the comfort of the kids as a priority in regards to the fabric and style of the clothes so they don't get cranky when uncomfortable! Parents can't be happier when they get to style their kids in the trendiest way without making them uncomfortable.
Accessories
When it comes to trend these days its not just the clothes but also the correct amount and type of accessories that are paired along with it for example, for girl; it can be a matching purse, sandals, a headband, bracelets and those cute pearls or those stick-on ear clips. And for the boys; the shoes, suspenders, a bow tie, belt, hat etc.
Parents have been opting for things that are more environment friendly, minimal and comfortable for the kids. Oversized clothes are a well pulled-off thing too these days, for both kids and adults.
This generation of parents doesn't mind experimenting and will go over the board with unusual set of clothing as well for their kids to stand out or set the trend.
The people who have used the Deebot 500 have said that the Deebot 500 setup requirements are much the same as the other Deebots they have used before. It is controlled by the power switch inundated in the side of the vacuum and then set it to its imposing port. To use this vacuum cleaner, download the Ecovacs Home app and select the '500' from the list of Deebots models. Follow the on-screen instructions to connect to your home WIFI network. The Ecovacs Deebot 500 robotic vacuum cleaner costs up to $149.99.
Some other types of apparel that is always very much in trend these days are:
Jerseys
Velvet
Sequins
Pastel shades.
Vibrant and bold colors.
Shirred and pleats
Stripes, florals, animal prints.
These are some of the most popular British clothing brands, with the trendiest clothing and accessories for your children, that would help you choose your go to place for baby shopping right from the beginning of your parenthood:
THE LITTLE CLOTH SHOP: It is a small London-based kid's brand that deals with made-to-order vintage designs for children, like flower girl dresses, boy suits, and tux with beautiful detailing for special occasions.
LITTLE HERO: They are the best for kids' playtime clothing for girls and boys from newborns to teens. Their range mostly consists of adventurous clothing like camouflage prints.
BRITTANICAL: It is an award-winning brand that deals with luxury kids' clothing for boys and girls of up to 8 years. They are famous for their pristine tailored clothing made from the finest British fabric. They honor Britain's heritage in the most perfect way by choosing high-end quality material for designing and making clothes.
Clair-de-Lune: They have been manufacturing baby products for more than 75 years in Manchester. They are the best in making beautiful and peaceful nurseries for kids with the finest ranges of bassinets, sheets, and blankets! All the essentials that a newborn baby needs.
ROUNDABOUT CHILDRENSWEAR: It is a premium brand that deals in casual kid's wear that is the most suitable and easy to wear style for the kid's playtime. It ensures the comfort that a child needs while they can be themselves and their activeness is not hindered for any reason.
Happier kids make happier parents!