What can instantly reboot or like you call it refresh your mind? When life gets monotonous with the usual routine, going back home from work and to work from home. Life needs a break! There is nothing better than some family time out of all the chaos and daily chores. And how do you get that? The answer is, A stay-cation! At times, a vacation with your family at a nice family-friendly hotel is all you need to unwind yourself. What immediately pops up in one's mind when they think about staying at a hotel is a relaxing SPA time, intimate family time without any interruptions, good food, and not a thing to worry about what's going on at work. But not every hotel is a family-friendly hotel, what differentiates a normal hotel from a family-friendly hotel is their location, the kind of activities you can avail and the values, you just have to chose what suits you the best.
Below are some of our best picks to help you find the finest family friendly hotel in the UK for yourself, to make wonderful memories with your family and enjoy your get away to the best!
WOOLLEY GRANGE (Bradford-on-Avon, Wiltshire, England)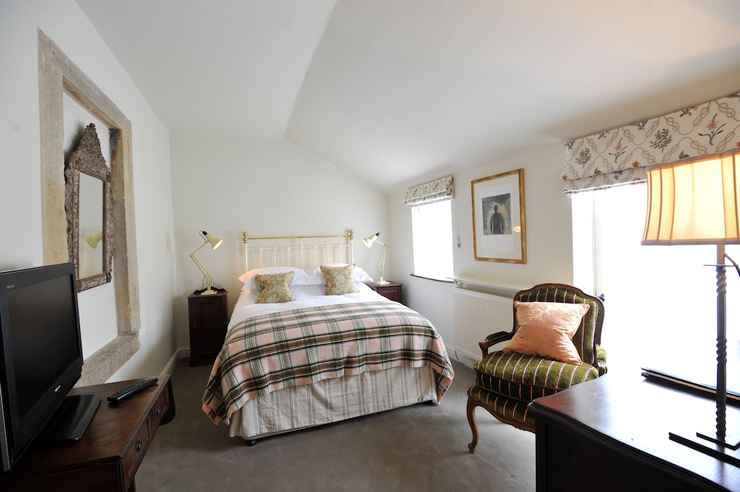 This hotel is ideal for children of all ages from as young as a newborn to teens. It has an in-house daycare for the babies along with a baby monitor service that can let the parents enjoy the activities of the hotel, or peacefully dine-in while they can watch their children through the baby monitor at the same time. It also has an indoor pool that the kids usually just love! All in all, it's a perfect spot for a mini family vacay! Where not only the kids get to enjoy but the parents too.
THE FISH HOTEL (Worcestershire, Cotswold, England)
This is a village like luxury hotel, I know village and luxury doesn't go along with each other, but this is the element that out stands it from the other hotel. It has been given a vintage village kind of look with all the luxuries of a top notch hotel maintaining the cosy feel. All the essentials of Cotswold are easily withing the reach of people. They have 63 stylish, close to nature rooms, it is a very family friendly hotel as it serves to everyone from families to group of friends. Their treehouse rooms are the catch! It provides you with entertainment and adventure, all at the same time.
DE VERE COTSWOLD WATER PARK (South Cerney, Cotswold, England)
It is an elite resort cum hotel, built by a lake and is famous for the luxury close to nature look, it has the most breathtaking view by the water, a huge lobby, a SPA and a restaurant with delicious cuisines. The hotel also has an old Boathouse Pub which is themed likewise. It consists of 328 bedrooms including 64 auto-provisioning apartments for families along with a lot of interconnecting bedrooms. The best one can get!
THE SWAN HOTEL AND SPA (Lake District, Cumbria, England)
It is located at the scenic viewRiver Leven at the south of Lake Windermere. The hotel has fully equipped rooms with jaunty colors, ideally loved by children, a high-end SPA with all the leisure and luxuries. It is one of the best options for a family staycation with their family-friendly activities including an indoor play room, they also provide complimentary milk and cookies to the children at bedtime, apart from that you can also enjoy a first-class meal from the hotel's menu. They are also famous for their food being prepared with all the natural and organic ingredients from the local sources. So, it's like a vacation at home!
KIMPTON CLOCKTOWER HOTEL (Manchester, England)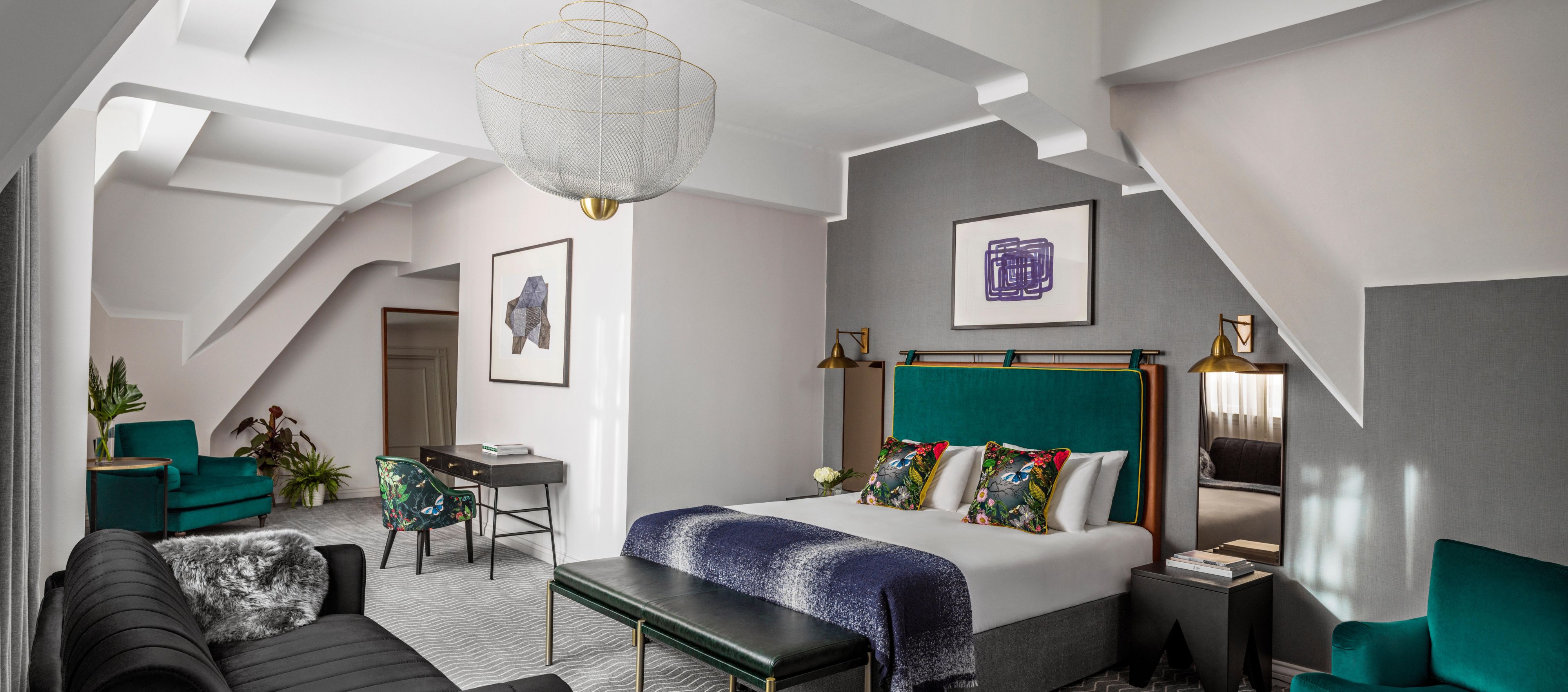 It is located in the heart of Manchester city where tradition meets modernism. It is a Grade ll listed building which at first, was built for The Refuge Assurance Company in 1895. It has around 270 modern urban-style bedrooms and suites that have all the up-to-date facilities like a smart TV and free internet access. It also includes 17 meetings and spaces for other events including the largest hotel ballroom in the northwest of England.
CLIVEDEN (Taplow, Berkshire, England)
It is one of the finest luxury hotels near London and Heathrow airport, with the feels of home. It is covered by 376 acres of gardens with scenic views over the River Thames. It is a reflection of the Britain Heritage, there have been many renowned personalities that have stayed in this hotel over the past that includes Charlie Chaplin, Winston Churchill, George Bernard Shaw, Christine Keeler, President Roosevelt, and many more.
FOUR SEASONS HOTEL HAMPSHIRE (Winchfield, Hampshire, England)
It is just an hour away from London, it has an amazing Kids' club. The hotel has English style fully equipped rooms, with all the essentials for families including children's meal. They are stand out and are famous for their "own a pony" experience and you can also tag your horsie along with you for the holiday.
BEDRUTHEN HOTEL & SPA (Newquay, Cornwall, England)
It is a modern family hotel, ideal for babies to teens to adults, located at Mawgan Porth Beach that provides breath taking beach views! They have a lot of spaces which are for adults only and for kids, there is a free program of children activities and childcare, the best part is, all of this is included in the price of a room. It also has 2 pools, 2 bars, and an amazing restaurant that specializes in shellfish. What can be better than a staycation by the beach?
Watergate Bay (Newquay, Cornwall, England)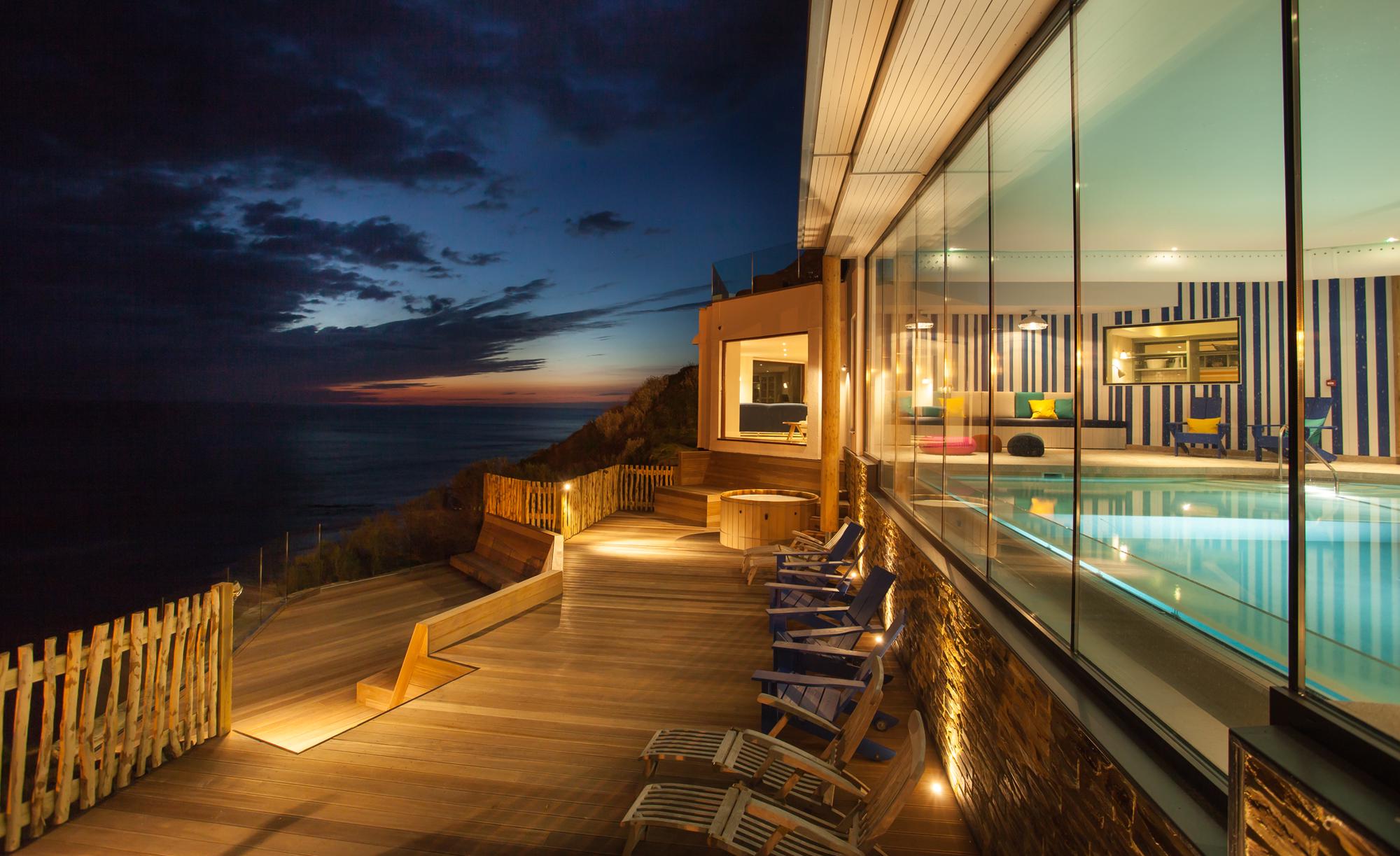 Its another one of the best seaside hotels in England. They organize multiple watersports for both kids and adults including beach surfing. For adults, the hotel also has swim club SPA.
The Anchor Inn (Seatown, England)
It is famous for its awe-inspiring cliff view. It caters to guests of all ages. The serves the best Palmer's Ales and delicious food with organic ingredients bought from the best local producers. The hotel's cliff-top terrace can adjust up to 100 people, and the view from there is worth each penny.
Choose yourself the best holiday spot and stay in one of our finest family hotels. #Happyvacation.