Picking headphones is something we've all done at least once, and I'd like to think maybe more than a few times. It's an essential gadget that we all need in our pockets, usually for listening to music on our smartphones. Android or iOS, budget or flagship, they're all our everyday music players. Today, music listening is as accessible as it has ever been to us, with virtually unlimited streaming at the lowest costs ever thanks to the likes of Spotify, Apple Music, Gaana, JioSaavn, and even YouTube.
Are you a trendsetter or a trend follower? That's what really makes a difference in life and in your personality. While you show interest in a new set of wired or wireless headsets, all that matters is the style, size, features, or functionality good pair of headphones will last you years if you take care of them properly, so you want to make sure you invest in the right type. One of the biggest questions people think of when buying a new pair of headphones is whether or not to go with wireless Bluetooth or stick with a wired pair. Both options have merit, and depending on how you intend to use your headphones, one or the other may be better suited to your needs.
We have all used several pairs of both wired and wireless headphones and can connect to the pros and cons of each to help you make a well-informed decision.
Headphones range from extremely high-tech and expensive to very basic and inexpensive, and most people go for something in the middle. If you want to inch your way up toward the high-tech end of the spectrum without breaking the bank, make sure you get to hold of the best deal on your headphones, no matter what you need them to do.
Wired Up Headset
It is electric waves that exist in the wires and it means continuous flow. It improves the performance of the headset. It is wonderful in the case of audiophiles and you want just a plug and play to start. As there is no need for batteries with these, therefore, the most suitable one if you are on a long journey and it is difficult to find another one in case of failure. Another important feature is that most bangs for the buck are accessible to you which is not possible with a wireless one.
Wired headphones are often seen as entry-level, inexpensive earphones that can be plugged into a 3.5mm jack of a smartphone for a quick and easy listen. Sure, the inconvenience of having a wire in the way is not fun, especially during workouts, runs, or commuting on a busy train. However, wired headphones aren't just limited to basic budget-friendly earphones. If sound quality is a priority over basic convenience, wired headphones come out ahead both in terms of price and more significantly, in terms of sonic performance.
Bluetooth Headset
Why did wireless headsets get success? These accessories are really helpful when you are jogging, walking, cycling, exercising, and driving. With a wired set, it is quite difficult to carry the smartphone. With a Bluetooth headset, you can keep your mobile in your pocket and enjoy the music of your own choice. It also helps you connect to the people who are calling you and keep updated.
Wireless headphones are even becoming smarter than before. They may now boast several smart features such as having in-built voice assistants, wireless fast-charging to give you hours of battery life on the go, accompanying apps that can measure workouts and even heart rates, water resistance to keep them safe during sweaty workouts, and of course active noise cancellation to give you some peace and quiet in noisy environments.
Wireless and Bluetooth sets are available in different shapes and sizes and therefore, have become the first choice of young buyers. Business owners and higher management also prefer them due to convenience and flexibility.
Sound Quality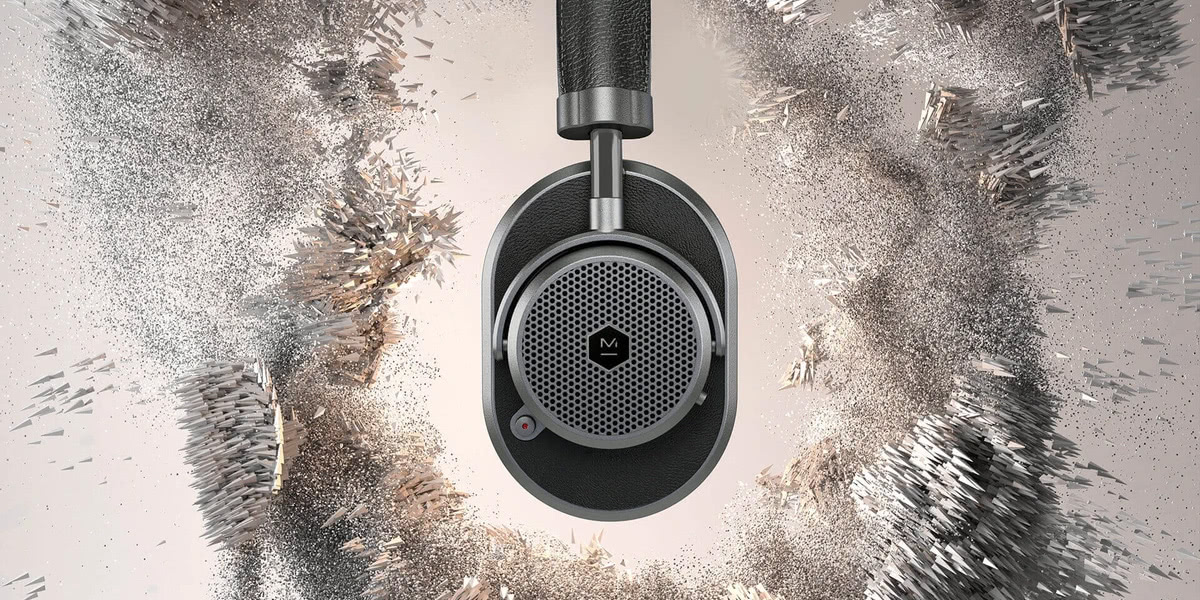 Of course, this is the first thing that comes to mind when you consider making the transition from wired to wireless.
First of all, it should be noted that the sound quality offered by a headset depends on more factors than just the connection type, mainly on the quality of the drivers. That said, a wireless $300 headset is bound to sound better than a $100 wired one.
When it comes to measuring sound quality, the best way to do so is to take a look at bitrates. And indeed, a wired connection supports bitrates much greater than wireless connections do. However, the question is: are such high bitrates really necessary?
In most cases – no. In fact, digital audio rarely reaches bitrates that are not supported by a quality wireless connection, so a wired one is only truly necessary if you're listening to top-quality lossless digital audio or to analog records such as vinyl. When it comes to MP3 files and in-game audio, you will hardly notice a difference, if at all.
The bottom line is, wireless signal compression is minimal today and the tech will only get better as time goes on. Most importantly, current wireless tech is wholly capable of handling most digital audio that your devices throw at it. Wireless headphones are simply not good enough for the discerning music listener. For the price of a mid-range wireless headset from a popular brand, and audiophile can put together a complete listening setup. Any comparison on the basis of sound quality would be pretty one-sided, with the wired setup coming out on top. If you want a wide selection of headphones, wired or wireless, you'll want to look at a retailer that specializes in just that. Though it may seem like a bit of a niche market, you can actually find big savings on huge inventories online.