Are you planning to switch your laptop or desktop with a gaming laptop? There are hundreds of questions about the process that help you hesitate: What is the best gaming laptop for my needs? How about features and specs? This is a big investment in hardware that you'll be using for at least a year or two, so we're here to help you make the right decision. Let us discuss the factors you must look into before choosing your next high-performance gaming laptop.
It can be hard to know where to start when choosing a new gaming laptop. There is a range of features to consider, including the display, form factor, battery life, and of course, the components powering it all. Upgrading a gaming laptop with new hardware isn't usually feasible, so it's important to plan ahead and think about how you want to use your system. Prioritizing the features that are most important to you is a great first step.
The first thing that comes to mind is your budget. Everything must fall within your budget and with online shopping on the boom, there are a plethora of discounts and promo codes that can be utilized to get big discounts.
Secondly, once you decide your budget and the platform you want to buy it from, think about all the features that you must consider before buying a laptop. Some of the features are listed below:
The Gaming Laptop Experience
There is a diverse array of factors to consider when choosing a gaming laptop. Depending on how you'll be using your system, you may find that some features are absolutely essential, while others less so. By taking time to consider your top priorities for your new system, you can be confident in your purchase. Here's a quick rundown of what to look for in your new gaming laptop.
Screen & Display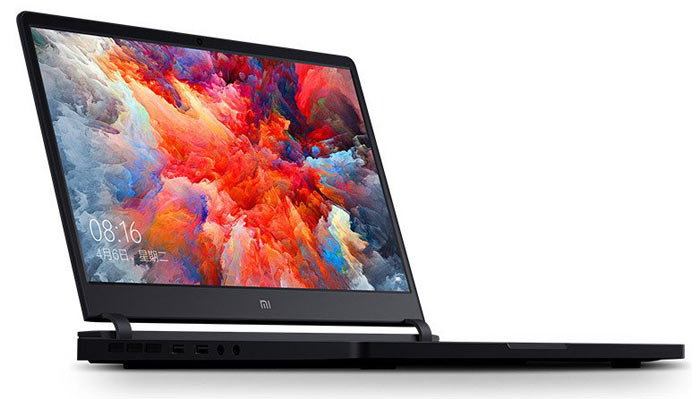 A high-quality display is a defining characteristic of the gaming laptop experience. Most high-end notebooks feature 15- or 17-inch displays. Look for thin bezels to reduce the overall size of the device. The right display can have a significant impact on your gaming experience, but there are more factors to consider than just the size of the screen.
Build Quality, Features & Feel
Gaming laptops come in all shapes and sizes. For entry-level gaming laptops, you'll usually get a good balance of size, build type, and performance. But there are additional factors to consider, like the tradeoff between power and portability, available input devices, and other performance-enhancing extras.
Great Hardware Means Great Performance
Here's a rundown of what to look for when making your pick. Each element is important, so aim to invest in a balanced build based on your needs.
CPU
In recent years, we've started to see a new generation of mobile CPUs that offer faster frequencies and increased core counts, giving you the best of both worlds when it comes to performance and portability in your gaming laptop. A strong CPU can impact everything from frame rate during gameplay to performance on battery. For gaming and streaming simultaneously, we recommend at least an Intel® Core™ i7 processor. The CPU, or central processing unit, acts as the "brain" of your laptop. It sends signals to the other components in your system and processes the instructions sent by all the software running on your machine.
GPU
For smaller-form-factor gaming notebooks, many offer slimmed-down GPUs that are nearly on par with desktop performance. Or, if you're looking for actual desktop components in your gaming laptop, you can opt for the bigger muscle books.
A laptop's GPU, or Graphics Processing Unit, creates the pixels that form the images on your screen when gaming. Along with your CPU, it's the key to enjoying smooth frame rates and high-resolution gameplay.
RAM
8GB of RAM is the minimum recommendation for a gaming laptop, while 16GB has become increasingly standard for high-end mobile systems. Additionally, memory is one of the few laptop components that can be upgraded by the end-user, depending on how the system is designed. If you'd like the headroom to upgrade your RAM down the line, be sure to select a system that offers this option.
Storage
Solid-state drives (SSDs) outperform older mechanical drives (HDDs) in most areas that impact gaming. SSDs use a type of flash memory (NAND) to electronically read and write blocks of data without any moving parts. HDDs, on the other hand, use mechanical platters spun by a motor, accessed with a moving drive head.
With the increasing affordability of NAND-based storage devices and new interfaces like NVMe*, a high-speed solid-state drive (SSD) is a great choice for gaming and media storage. Look for at least 256GB of SSD capacity in your next gaming laptop. If you need more room for media beyond this, an external hard drive is an easy and inexpensive way to provide some extra space.
Where to buy it?
Packed with powerful features such as graphic cards, fast processors, and bomb display, stores have a wide range of gaming laptops designed to optimize your gaming experience by boosting graphics, speed, and performance way beyond that of a normal laptop. When choosing a laptop, what matters most is how you plan to use it. If you plan to game on an external monitor, it might make sense to prioritize the CPU and GPU rather than a feature-rich built-in display. If you edit video or create content, 32GB of RAM, a solid CPU, and a high-resolution display might be more important than the latest GPU architecture.
It's not just about comparing one gaming laptop's components or form factor to another: It's about identifying the features that you value most and finding the machine that has everything you're looking for.