It was long expected that men watches are rugged and tough showing off more bling whereas women watches were more towards the jewelry side. However now brands have started to showcase more designs that appeal to women whether they wanted to show off their fun side or executive on the job side. Here are 20 watches that we think suit best for women of different style and class.
1: Cape Cod Stainless Steel & Leather Strap Watch (Hermes)
GBP 3,327.77
Hermes is well known for their remarkable leather craftsmanship and this watch is no exception to that. The double leather strap goes in stealth mode in stylish sleek matte black.
2: La D de Dior Diamond Bracelet Watch (Dior)
GBP 2,681.57
Dior watches are stylish and a real gem to look at, right now you get snag one at a discount for otherwise it's full price is around GBP 3,830.81. Let's be honest you want to make statement at a party or a ball and this watch screams statement.
3: Gancino Bracelet Watch, 22mm (Salvator Ferragamo)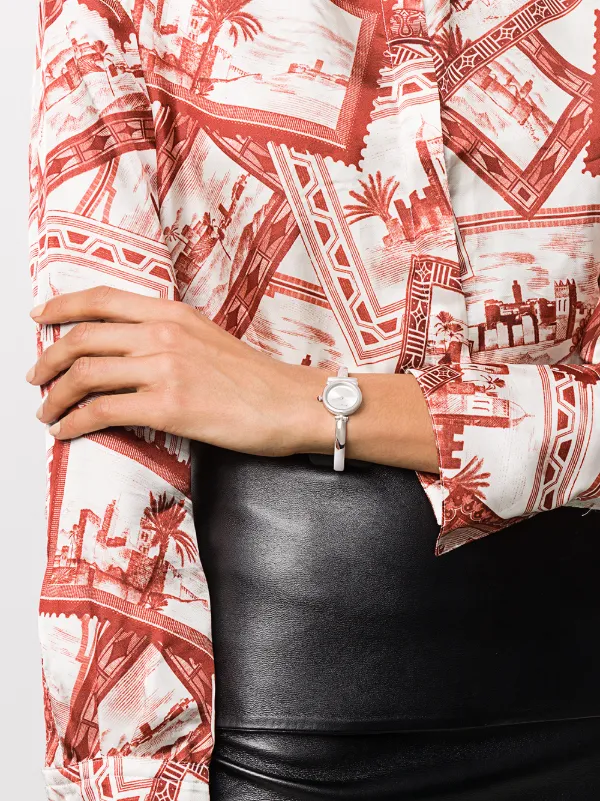 GBP 537.86
A more simple watch that will showcase more of an executive classy side then girly. The red and white combination gives it a much more premium look then it actual price.
4: Boyfriend Skeleton Watch ( Channel )
GBP 33,509.91
If I were you I would've bought this watch just for the name itself, the watch face is see through with mechanical workings visible this watch is a sight look at and not just for seeing time.
5: Reine de Naples Wristwatch ( Breguet )
GBP 27,284
A more simple old school watch with a cute blue band and a white face, with a font style that shows you're classy lady who wants to have fun.
6: Lyric Three-Hand Rose Gold-Tone Stainless Steel Watch ( Fossil )
GBP 69
The everyday wear watch that is made out fossils sturdy Stainless Steel and is designed to take a beating.
7: Villeret Women Date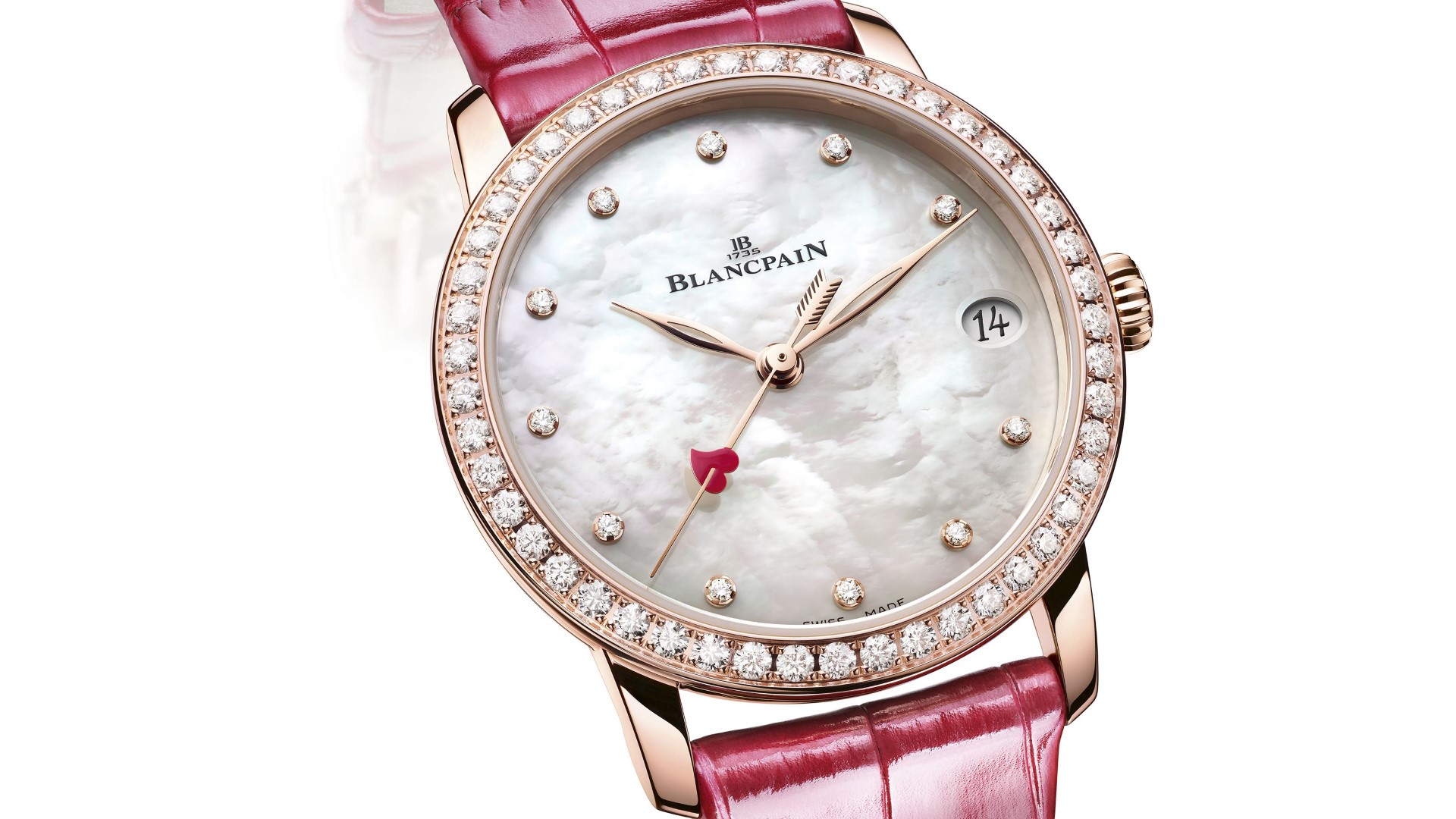 One of most eye-catching watch we have seen comes in a really cute pastel color band,
8: Tambour Monogram 28 My LV Tambour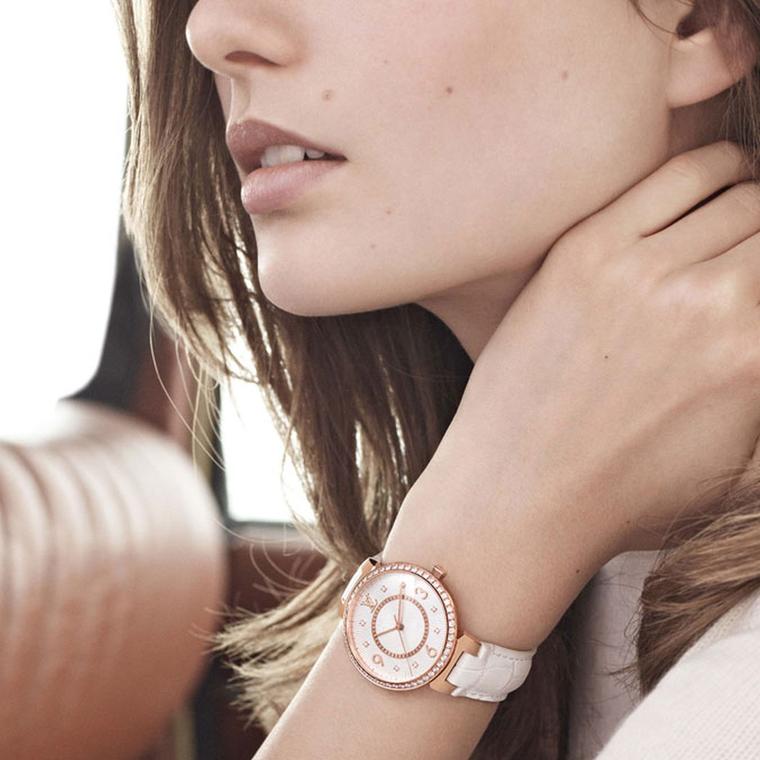 GBP 2,060
What's is most iconic Louis Vuitton style? It's their monogram of course, and the watch face is covered with it, if you like your Louis Vuitton Bag and the artsy look around it you'll definitely love the classic LV Tambour Monogram watch.
9: Historiques American 1921 (Vacheron Constantin)
One of most unsual yet obvious designs that we have seen on a watch face, the dial is diagonal and especially designed for easy reading. The watch is made out of 18K pink gold and it's a through back to the watch model launched in 1921, how cool is that, if you want to showcase history of the 1920s then look no further. Just bear in mind the watch required manual winding which lasts around 3 days.
10: Emerald Collection 18k Yellow Gold (Harry Winston)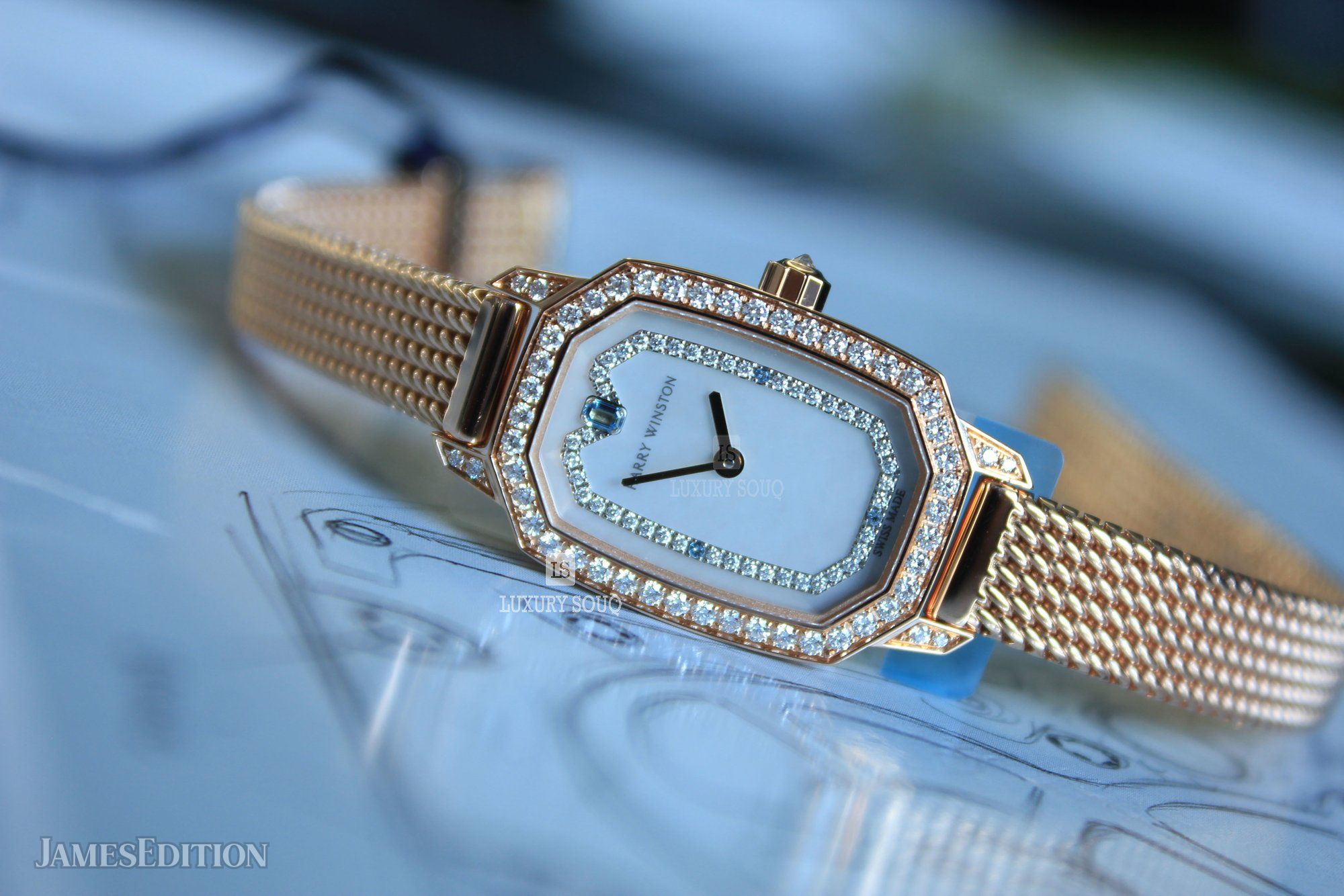 If you're in the market for a piece that looks like a heirloom for several generations, then look no further this watch classy vintage design really gives a museum showcased look.
11: Sweet Alhambra Watch ( Van Cleef & Arpels )
Blue leather straps with Gold face without numbers gives it a everlasting fashionable look, its unique bold and beautiful.
12: Oyster, 31 mm, Oystersteel New Model 2020 ( Rolex )
Nothing speaks more about quality then good old fashion classic Rolex, We know the lockdown has been really hard on U.K so why not treat yourself a little with a face color which is personal to you.
13: Serpenti Jewellery Watch (Bulgari)
This one really goes bling bling, this the watch you want to wear to impress others around you, add more spark to your life.
14: Limited Edition Rectangle Watch ( Tiffany )
Since we are now talking about jewelry Tiffany is a name that's known by everyone, if you want to have a future classic Tiffany does it better than everyone, the black leather strap, diamonds on the side and rose gold face. This is a truly remarkable piece.
15: Possession Watch (Piaget)
GBP 4,250
A sleek stylish watch that is not bulky at all, white face and a navy-blue strap. The straps are also interchangeable, so you can swap out straps for every party / event.
16: Constellation Quartz 24 mm (OMEGA)
The watch is characterized by having griffes or claws on the dial, its covered with Scratch resistant sapphire crystal, so it can be a everyday time piece. Its futuristic approach to showcase Roman numerals makes an evergreen time piece.
17: Long Island 952 QZ O (Franck Muller)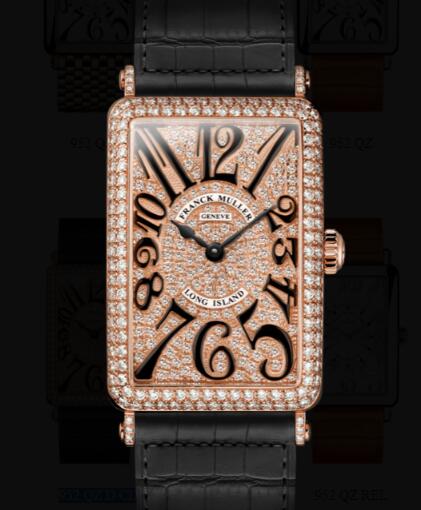 A watch that is based on a classic band approach meaning that the face is almost the same width as the band itself. Which makes it the sleekest watch out there, Less sometimes really does mean more.
18: Slim Runway Watch, 42mm ( Micheal Kors )
A cute stylish watch with a pearl face that really accentuates elegance class, the rose gold case makes it even more future classic with a contemporary approach for a fashion piece.
19: Santos Dumont de Cartier ( Cartier )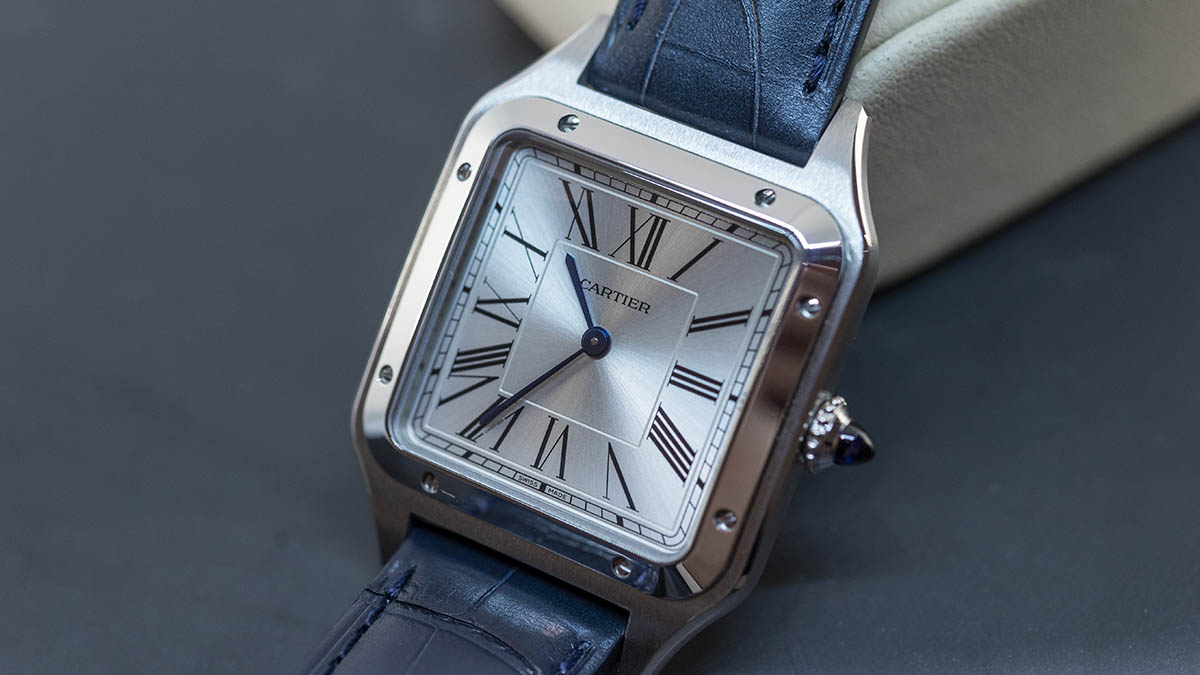 If you know about classic watches then cartier is a name not uncommon to you. It's a classic time piece that comes with a unsual strap color gray, match that with your every day outfit and you are ready to go and have fun, or attend a business meeting, who says women cant do both.
20: DA VINCI TOURBILLON RÉTROGRADE CHRONOGRAPH (IWC Schaffhausen)
GBP: 107,000
Many perceive that IWC is only a male oriented watch maker brand however they have been making watch for women throughout there history, as early as 1870. The Davinci Tourbillon is a stylish classic design that takes you back decades when watches where a novelty and looking at its price tag if you really want to stand out from crowd then this is the watch for you. It is 44 MM enclosed in a gold case comes with a brown alligator leather strap as standard.