PRIORITIZE YOUR WEIGHT LOSS PROGRAM WITH THE UNIQUE NOOM APP
If weight loss is your topmost priority and you're yet to start an effective weight loss program just because you know very little about losing weight, the Noom weight loss app is the finest solution for you. The weight loss app is designed for millions of users like you who are continuously trying to lose weight to have better lifestyles.
Weight loss is one of the most-prioritized factors nowadays as the majority of people suffer from different health complications due to their excess weight. Improper eating habits, sedentary lifestyle, junk foods lead to uncontrolled weight gain, and weight loss just becomes an unfulfilled new year resolution for most people.
But for a change, the Noom app was launched through the official website Noom.com to help fitness enthusiasts lose weight evidently. Though the Noom app started its journey as a weight loss app, it gradually turned into the most popular overall wellness and improvement app in the fitness industry.
The app encourages you to weigh-in every day and to log all your food and drink to be sure you don't exceed your daily calorie budget, which is determined by your weight and height, your age and how fast you want to lose weight.
The app will also set a daily step target (or you can set it manually) and you can link Noom to your fitness wearable or other apps on your smartphone in order to capture that information. Noom also lets you log other exercise, either manually or through the connection to your wearable.
The food you log is categorised as being either green (eat lots), orange (eat moderately) or red (eat sparingly), with the more calorie-dense foods in the red zone.
Noom gives fat-free dairy the 'green' light, but full-fat dairy is a 'red' food. So is popcorn, which is a whole grain.  And if you're a vegan, tough luck. All of the vegan proteins, from tofu to seitan to beans and lentils, are in the yellow group. There are zero vegan proteins in 'green.'
Noom recommends a 30-45-25 split between green, yellow, and red foods. They also make it clear that 'Green' doesn't mean 'good' and Red doesn't mean 'bad'. Still, I'm not a fan of the 'traffic light' method of categorization, because people will invariably link 'Red' foods to 'Danger' or 'Bad'.
The way you use the app – logging foods and weigh-ins being the primary functions – was simple enough. The food library you could choose from was lacking in Australian products, which was somewhat annoying at times. I make most of my meals from scratch so this wasn't a huge issue, but I'd imagine if you bought a lot of processed foods, it might be more of an irritation.
Noom also features a daily curriculum of articles to help you understand the patterns of behaviour that lead to weight gain and weight loss and you're encouraged to give the reading 10 minutes a day. There are also quizzes and other activities (journaling, for example) linked to the reading.
It's one of the things that sets Noom apart from other food logging apps but Noom's big sell is that it provides personalised coaching. This is promoted as an important point of difference and your coach – aka, goal specialist – is assigned to you to help keep you motivated and working towards your "big picture" goal, something you set early on in the process.
Quick Round Up of the Noom App
Compatible with – iOS, Android
Official website – https://www.noom.com/
Ratings of the app – 4.4 stars out of 5 on the Google Play Store / 4.7 stars out of 5 on the App Store and holds the 13th rank in the global best diet apps overall.
Advertised benefits –
Makes it possible to lose weight without food restrictions.
Helps improve mental health and cognitive abilities.
Helps retain the results for prolonged periods.
It helps develop healthier habits to get rid of any eating disorder.
Diabetes prevention becomes effortless with the Noom diet.
Trial period – 7-day trial period for $0.50-$18
Pricing – $129 for the 3-month weight reduction program
Highlights
The Noom Quiz
Personal Fitness trainer
Cognitive health benefits
16-week weight loss program
Comes with a food-logging algorithm to track down calorie density and calorie budget.
The customized Noom diet plan.
Number of downloads – 10 million+ downloads
The Unique Approach Towards Reducing Weight
With the highly-efficient weight logging system, the app makes it possible to track down every minor change in your body fat percentage. To understand the working principle of the app, we need to give a deep dive into the basic factors that the app relies on.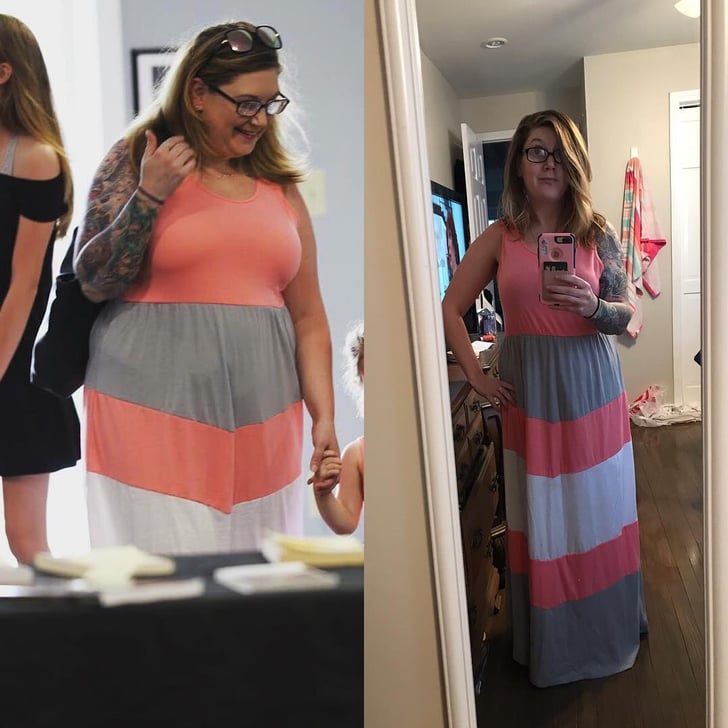 Experts say that weight loss begins with your decision to reduce weight. You won't lose weight unless you're serious about it and you're putting every ounce of your energy into the process. The proven guidelines of the app make it simplified to prepare yourself mentally to lose weight smartly.
The app trains you some small but essential habits that make you lose weight astonishingly in the long run. When an unfit individual looks at his physical structure, it's normal for him to give up on the thought of reducing weight. Most importantly, people tend to lose focus as the process of weight loss is not an overnight story.
The app promises sustained weight loss results by preparing you psychologically to be determined about becoming better. In terms of doing so, the app implies cognitive behavioural therapy or CBT techniques to help you reach your goal weight.
Needless to mention, the app is focused on delivering the best weight loss solutions, and therefore, it comes with the top-class weight loss tools in the health and fitness industry. The impeccable calorie tracker of the application helps set the necessary daily calorie range for yourself, and calorie counting becomes easier for you.
The impressive food-logging software of the app is also there to fine-tune the functions of the health app. You get to become familiar with every food group, and you can use the food-logging feature to track them consistently.
No matter how good a health app is, weight loss sessions are incomplete without the presence of a personal coach. If you want to lose weight, you are supposed to make the most out of the experience of your personal coaches.
The app makes it possible to develop healthier habits with the help of industry-leading fitness and wellness trainers. Based on your previous diets and workout regimes, an experienced personal trainer can help you accomplish your weight loss goals.
If you want to have a healthy lifestyle with the supervision of a professional health coach, you should make Noom work for you in the best way to help you burn more calories. Though the Noom diet contains fewer calories, it is not based on a fad diet. The app exclusively teaches you to choose healthy foods instead of processed foods and Noom dieters can get real-time benefits evidently.