Get Free Gifts With Your Purchase Over $350+
Get Free Gifts With Your Purchase Over $350+
Earn Upto $1,500 Gift Card On Beauty & Fragrances
Earn Upto $1,500 Gift Card On Beauty & Fragrances
Final Clearance! Enjoy Upto 75% Off On Clearance Section
Final Clearance! Enjoy Upto 75% Off On Clearance Section
New Markdowns On Sale With Upto 50% Off
New Markdowns On Sale With Upto 50% Off
Get 30% Off On Selected Men's Ralph Lauren
Get 30% Off On Selected Men's Ralph Lauren
Get 40% Off On Bernhardt Furniture
Get 40% Off On Bernhardt Furniture
Complimentary Shipping & Returns On All Orders
Complimentary Shipping & Returns On All Orders
Signup & Get 15% Off Your First Purchase
Signup & Get 15% Off Your First Purchase
TREAT YOURSELF WITH THE BEST APPAREL AND SHOES FROM NEIMAN MARCUS
Neiman Marcus was founded way back in 1907 and has since maintained its commitment to giving back. Since 2013, 70% of their charity has been donated to non-profit organizations that provide youth with education in the arts. The remaining 30% of proceeds go toward other crucial programs and services.
Neiman Marcus began with the intention to provide customers with both style and value. To this day, the company aims to offer exemplary fashion and top-notch quality in the threads they carry. If you're looking to spoil yourself, you've come to the right place.
And if you've only stumbled here because you're curious about the Neiman Marcus cookie recipe, allow us to elaborate on this fun rumor. Apparently, in 1997, a woman tasted the treat at one of their cafes, and was delighted to hear that it would only cost her 'two fifty' for the recipe.
Unluckily for her, it was a misunderstanding and she was charged $250! Neiman Marcus has since distributed the recipe for free, but the lore has stuck around.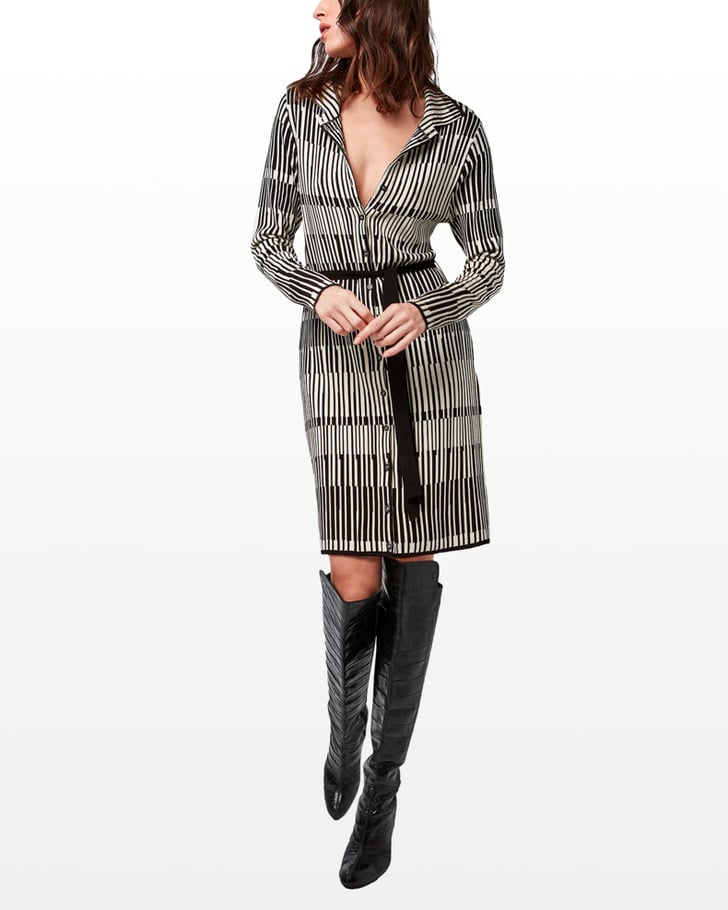 The Neiman Marcus Advantage
Extensive range of designer brands offering clothing, accessories, and home decor
Established company with decades of experience
Several ongoing sales and items on clearance
Entire Neiman Marcus outlet section available
Free shipping on purchases over $100
Nothing says 'treat yourself' like browsing the shoes section of Neiman Marcus. Although it may be thrilling, it can also feel overwhelming when you're presented with so many footwear options.
This Neiman Marcus review will now take a look into some best-selling sandals, slides, and boots that you can find online. Let's go over some important points about the following pairs, shall we?
THE BEST PRODUCTS AT NEIMAN MARCUS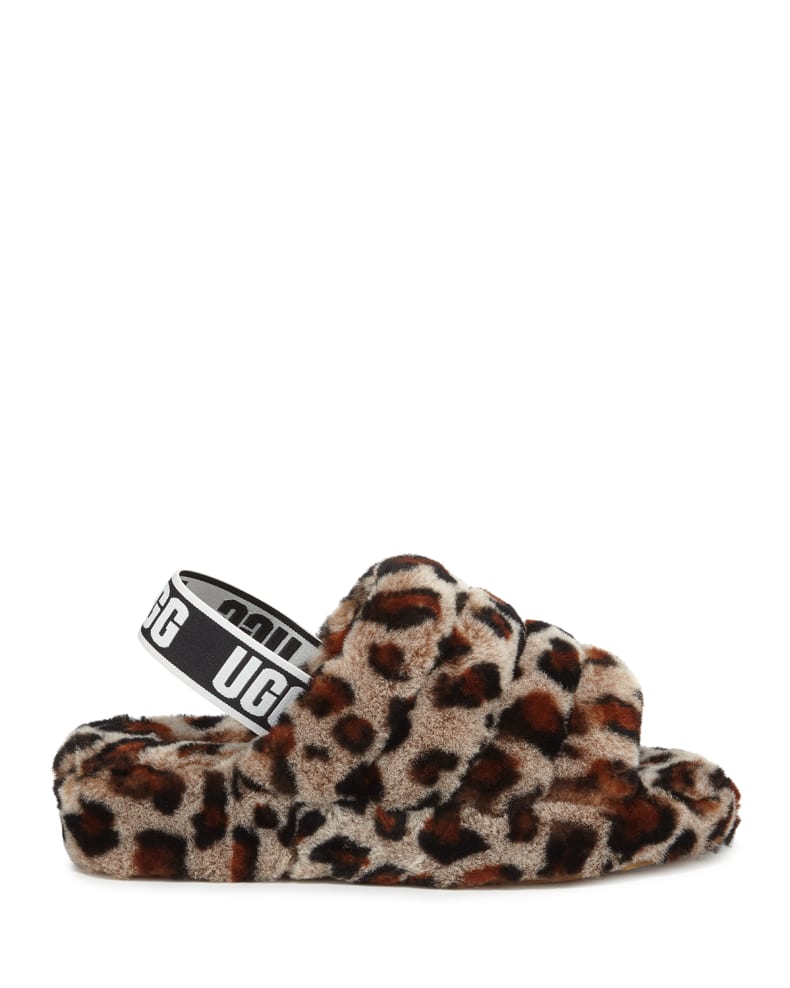 Chances are you've seen this notorious pair of UGG Fluff Yeah Leopard Shearling Sandal Slippers all over social media. This ultra-popular style is open-toed and features a 1.5-platform, adding a little pep to your step.
The leopard print design is dyed sheep shearling, and the lining of the shoe is made with sheepskin. If you're into logo-mania, the Fluff Yeah Slippers also display an awesome slingback strap with 'UGG' branded across them.
These infamous slippers are pretty versatile, as you can wear them both indoors or outdoors. They're the ideal combination of slipper meets sandal, making for a very comfortable yet trendsetting shoe.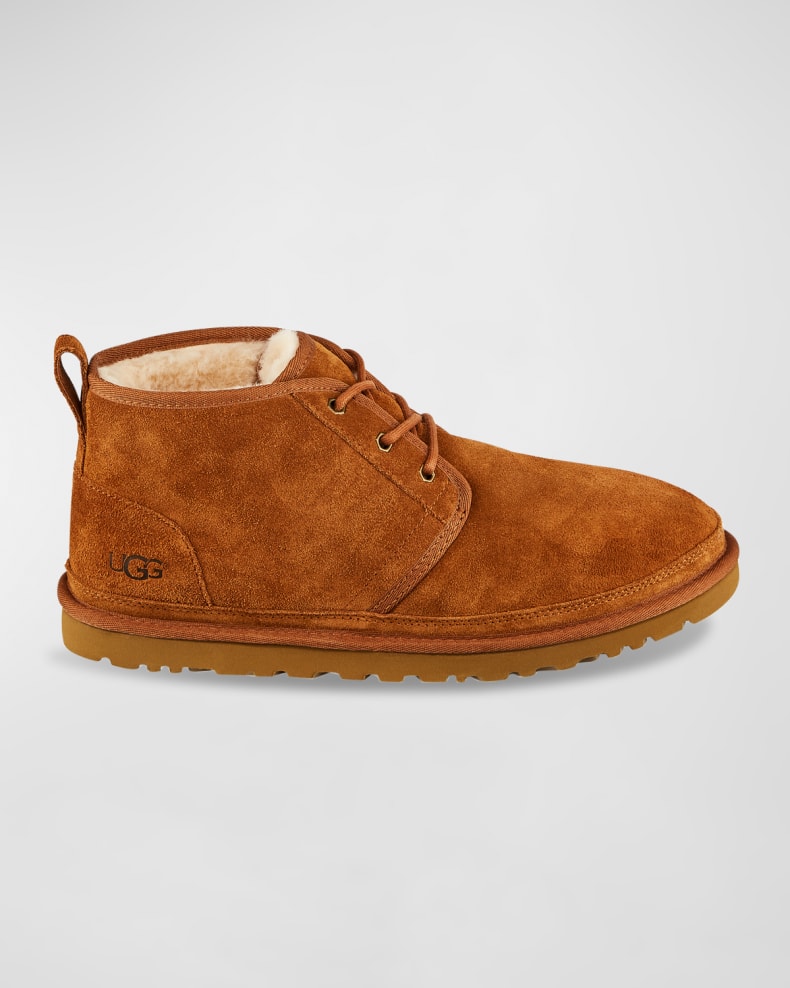 These cozy UGG Neumel Suede Desert Boots in chestnut are a very popular men's style. Recognized by the brand as their "iconic heritage chukka", this timeless shoe is lined with upcycled UGGpure wool and pure suede.
The soles of these kicks are made with sturdy Treadlite by UGG, which makes them suitable for walks in colder weather. The Neumels feature a back loop and cotton laces, making them super easy to slide on when you're in a hurry.
The UGG Oh Yeah Slides are another fun, fuzzy shoe-slipper to add to your collection. Inspired by the traditional Fluff Yeahs but strappier, they resemble comfortable loungewear. When you're indulging in those all-day Netflix marathons, these are perfect for sliding on during popcorn breaks. 
These shoes feature the same sheepskin and dyed sheep shearling, UGG logo strap, outdoor-suitable sole, and 1.5-inch 'flatform'. You can purchase the $100 Oh Yeah Slides in a variety of different colors at Neiman Marcus, including black, white, soft amethyst, and more.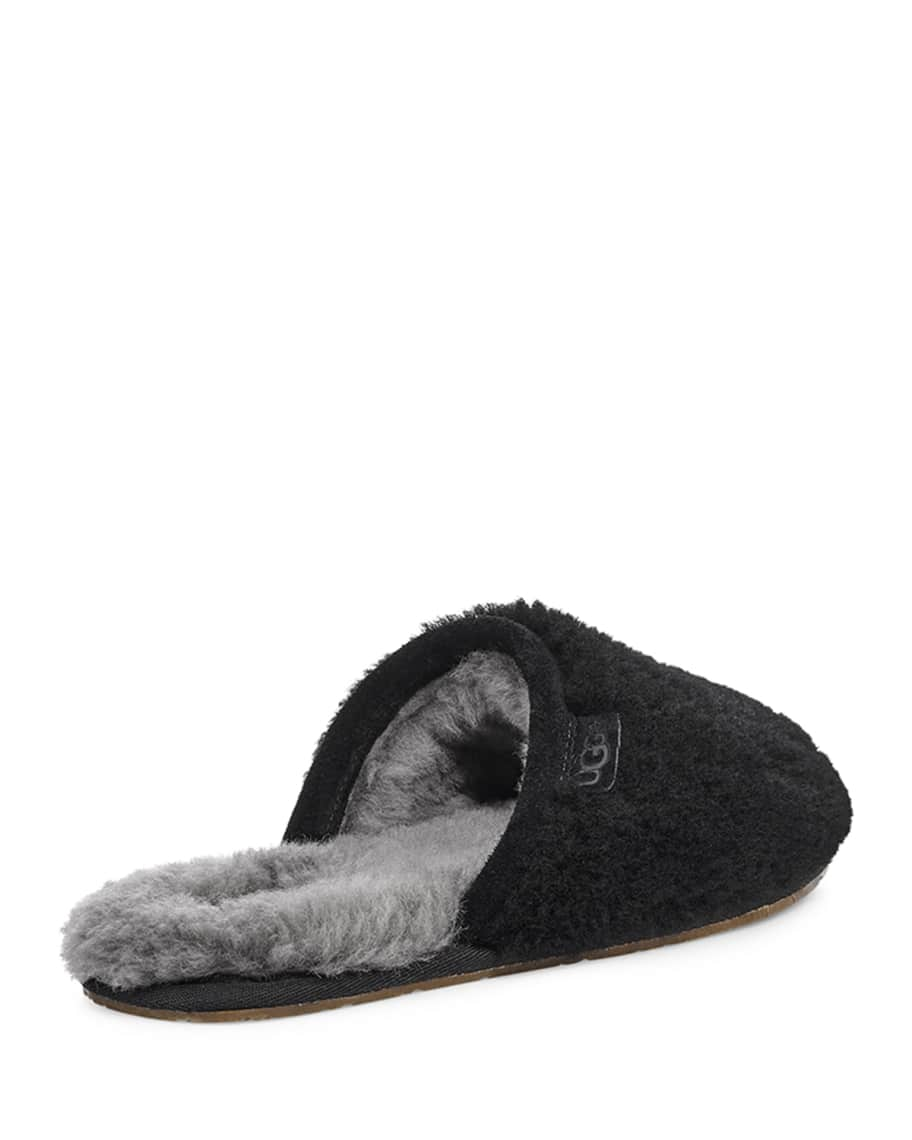 These UGG Fluffette Shearling Flat Slippers are everything you'd hope for in a slipper. Minimal, lightweight, and featuring a flexible outsole, they're great for walking around the house. Your feet will thank you for never feeling cold in these fuzzy shoes, made with soft UGGpure wool.
The Flufettes are a classic backless style—plain and simple with no extra fuss. These are an ideal pair of "work from home shoes" for those long Monday afternoons. Unfortunately, they're out of stock on the Neiman Marcus website and pricing details are unavailable. Keep an eye out for a comeback.
Getting into the more fashion-forward side of Neiman Marcus' shoe section, these Balenciaga Embellished Platform Spike Texture Clogs are indeed an acquired taste. Reminiscent of Crocs, these platform clogs are plastered with fun charms and buttons that cater to Balenciaga's brand.
These clogs feature a 4-inch platform and a 4.5-inch layered wedge heel, providing you with a whole lot of height. This effortless slip-on style comes in the color 'rosebonbon' which is a baby pink shade, to clarify.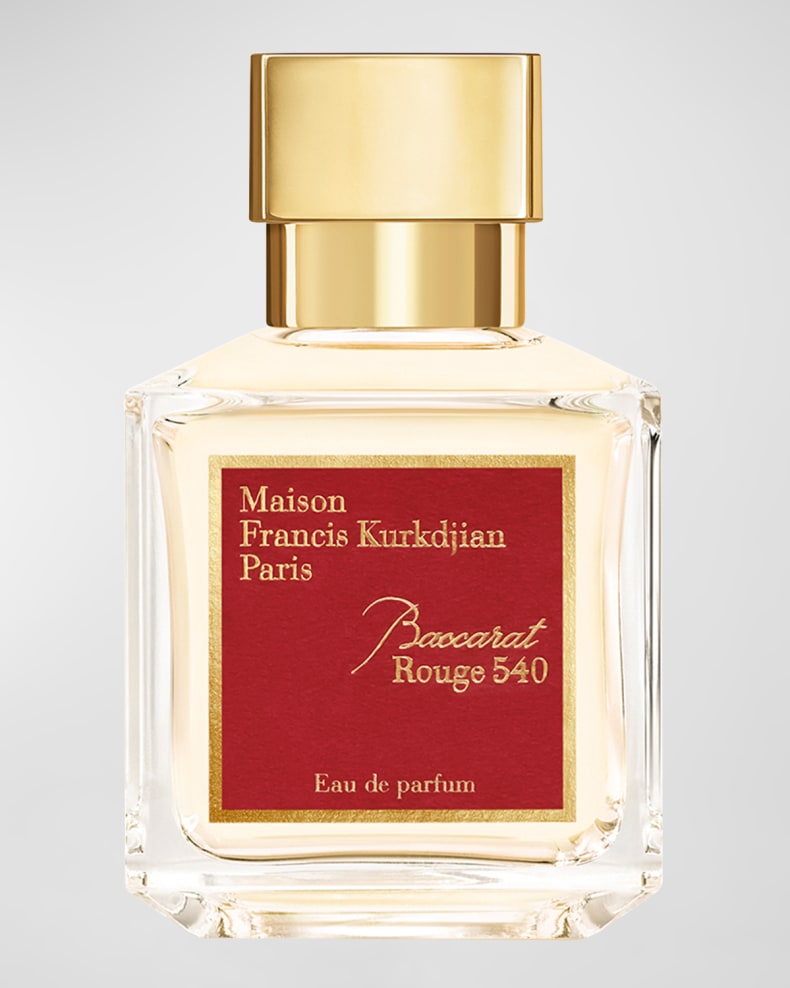 Moving on to fragrances! Neiman Marcus sells many luxury perfumes and colognes, one of them being the Maison Francis Kurkdjian 2.4 oz. Baccarat Rouge 540 Eau de Parfum. Yes, this name is quite a mouthful, but it fits for such an elevated scent.
This intoxicating fragrance is a signature that features jasmine, cedar woods, saffron, and ambergris. Described by the brand as "a poetic alchemy", this highly condensed Eau de Parfum gives you an air of masculinity and approachability.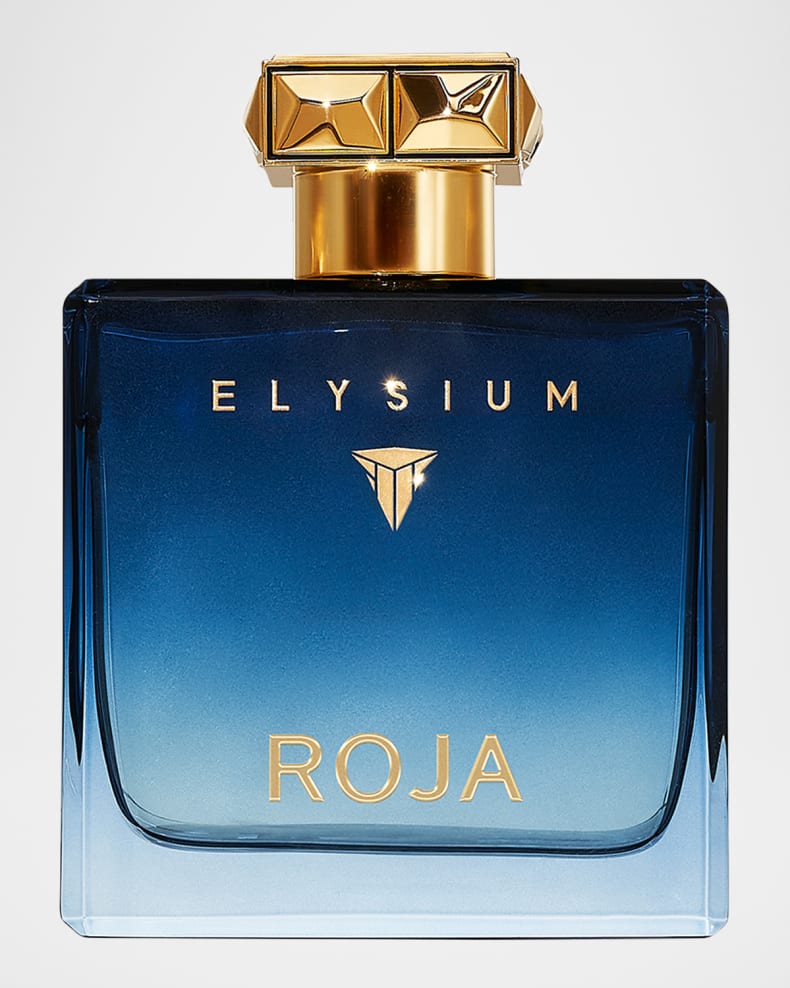 Yet another quality fragrance from a brand that is known for using the finest blends. This Roja Parfums 3.4 oz. Exclusive Elysium Parfum Cologne is a fresh and dry men's cologne, noted as a sensual scent with hints of lemon, lily of the valley, cedarwood, juniper berry, and more.
This delicious scent goes hand-in-hand with the airiness of summer, with its citrusy bursts and warm aroma. You can purchase the exclusive Elysium scent for $290, perhaps as a romantic gift? Or for yourself—there really are no rules!
Nothing is more joyous than the SFERRA Needlepoint Christmas Stocking. From the personalized hand-stitched wool to the soft touch of velveteen, this festive piece is the perfect touch of warmth needed to ring in the Christmas season.
This needlepoint gem is designed by a leader in the luxury linens industry, Sferra. With such great attention to detail, this stocking will quickly needle its way into becoming a staple in your traditional December decor.
All things considered; this Neiman Marcus review would definitely recommend them. As we've pointed out, this is only one of several famous luxury stores in the US. And, it's clear that buyers from all over the world shop at this retailer because of its reputation!